Incorporation Certificate Authentication Legalization also called Apostille or Attestation
Incorporation Certificate Authentication and Legalization, also known as Apostille or Attestation, is a necessary process for Canadian registered companies that need to provide corporate documents for use outside of Canada for international business purposes. This validation process, which is recognized as the equivalent of an Apostille, involves two steps: Authentication and Legalization.
Do You Have The Correct Corporate Document For Authentication & Legalization?
To ensure that your Canadian corporate documents are legally valid in a foreign country, it is important to have the correct type of corporate document, such as a Certificate of Incorporation, Articles of Incorporation, Certificate of Amalgamation, Certificate of Good Standing, Director's Resolutions, CRA Certificate of Residency, or Representation Agreements.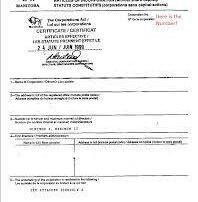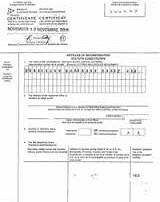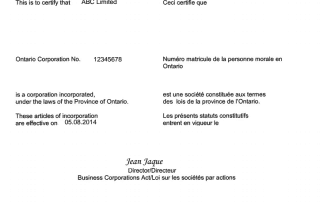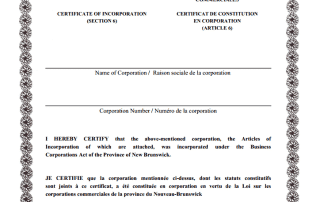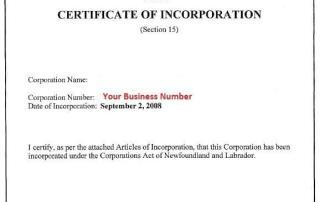 Step 1: Global Affairs Canada Authentication
The first step of the Incorporation Certificate Authentication process is handled by Global Affairs Canada and requires the corporate documents to be notarized or certified by a Canadian Notary Public. If you need help with notary services or are unsure if your corporate document meets the requirements of Global Affairs Canada, you can reach out to us for consultation.
It's important to start the authentication process as soon as possible, as processing times are longer than ever at Global Affairs Canada. You can find out their current processing time here.
Step 2:

Legalization at the Embassy Consulate

The second step of the Incorporation Certificate Legalization process takes place at the embassy or consulate of the foreign country where you will be conducting business. This process may include fees and other requirements that can change frequently, so it is recommended to choose a professional document legalization service to ensure that the process is done correctly and meets your timeline.
Additional Documents You May Need Authenticated And Legalized
In addition to the Incorporation Certificate, other documents such as a notarized copy of a Passport or Commercial Power of Attorney may also require Authentication and Legalization. Our 30+ years of experience in the field can help you with these additional documents and guide you through the entire Canadian Incorporation Certificate Authentication and Legalization process.