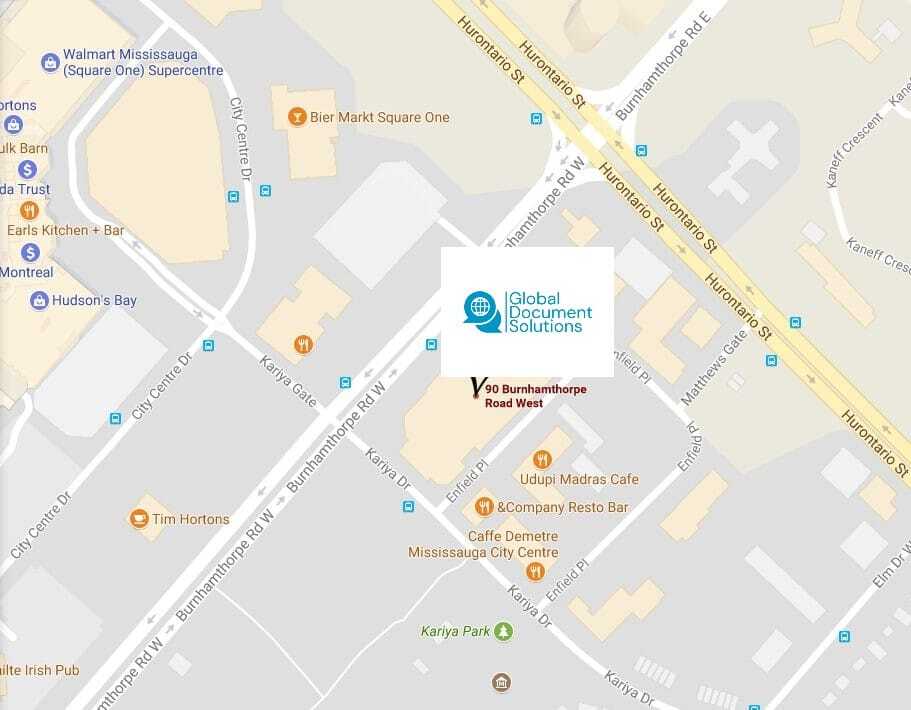 Mississauga Apostille or Authentication & Legalization Services
At Global Document Solutions, located at 90 Burnhamthorpe Road West, Suite 1400, we provide comprehensive support for individuals and organizations in need of authenticating and legalizing Canadian documents for use abroad. Whether you reside in Mississauga, Etobicoke, Brampton, Oakville, Burlington, or Hamilton, our team of experts can assist you with validating a range of Canadian documents, including birth certificates, marriage certificates, degrees, police checks, and corporate documents.
We Can Help You With Your International Document!
With three decades of experience, Global Document Solutions has become a trusted source for apostille, authentication, and legalization services in the Mississauga area. Our goal is to offer our clients affordable options, providing them with a quicker path to legalization at the embassy, saving valuable time in the recognition of their Canadian documents overseas.
Some countries may require an Apostille on Canadian documents, although Canada itself is not a signatory to The Hague Apostille Convention. In these cases, authentication by Global Affairs Canada and legalization by the embassy or consulate are necessary to achieve the equivalent of an Apostille on a Canadian document.
Avoid the hassle and frustration of dealing with the post office and trust Global Document Solutions professional services for streamlined and efficient authentication and legalization. Our Mississauga service center is open and here to serve you!