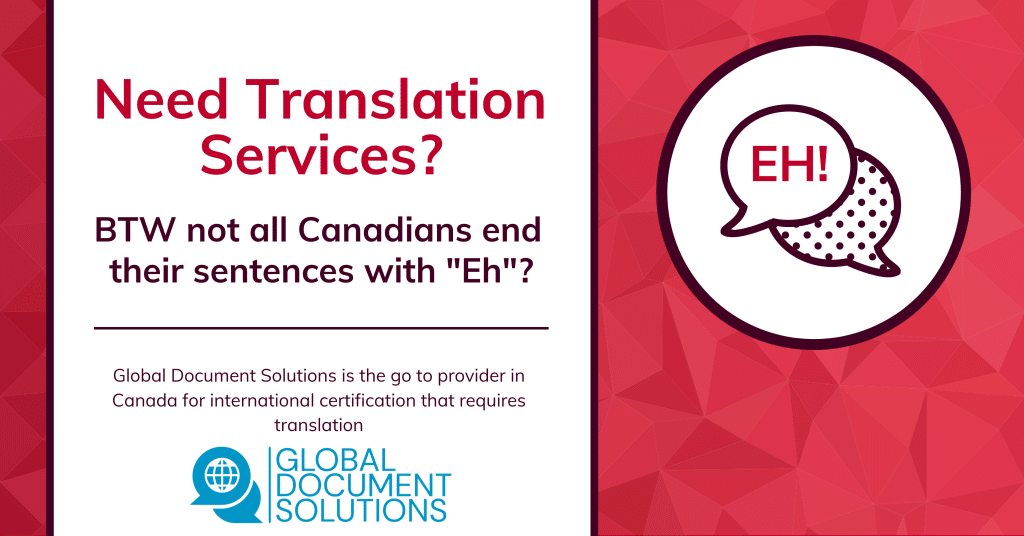 Translation Services for International Document Authentication & Legalization
In the process of authentication and legalization of foreign language documents for use outside Canada, a certified Canadian translation of the document is often required by Global Affairs Canada. Global Document Solutions offers this crucial service with a pool of Canadian translators who are certified to provide translations for authentication purposes.
Global Affairs Canada Authentication Requirements for Foreign Language Documents
After obtaining a notarized translation, the next step is to present the original foreign language document and its translation to Global Affairs Canada in Ottawa. Upon reviewing and confirming the document's compliance with their requirements, the original notarized foreign language document will be authenticated by a Global Affairs Canada Authentication Officer. The translation will be returned to you, while the authenticated foreign language document will be stamped and signed by the authentication officer. If the document is written in a dual language, it must either be certified by a Canadian translator or notarized by a Canadian bilingual notary.
The final step in the process is legalization, or obtaining an Apostille, from the embassy or consulate of the country in which the document will be used. This step can be confusing, as the fees and requirements can vary depending on the type of document. With 30 years of expertise in authentication and legalization in Canada, Global Document Solutions is well-equipped to guide clients through this process.
Easy Translation Services for Global Affairs Canada Authentication
Getting started with the translation of your foreign language document is simple. Simply provide a scan of the original Canadian document, and our team will determine the translation fee on a per-word basis. In case a translator is not available for the language of your document, we will inform you promptly. Otherwise, we will provide you with a quote for the translation, notary, and authentication and legalization services. Let Global Document Solutions utilize its years of experience in foreign language document translation for Canadian authentication and legalization to help you.