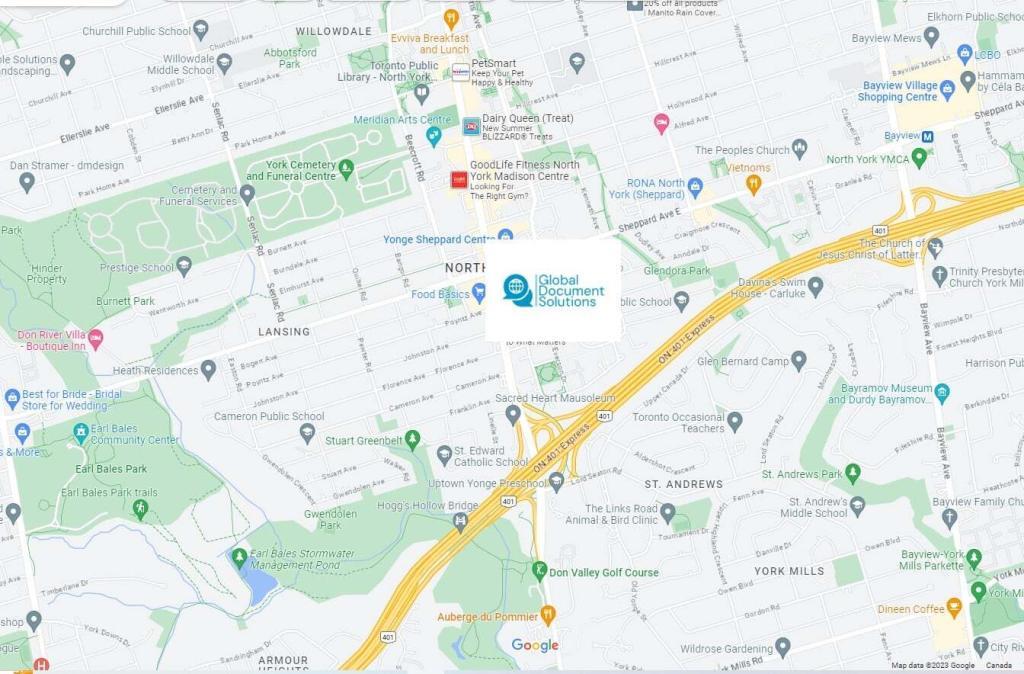 North York Apostille or Authentication & Legalization Services
Obtaining international use for documents, such as birth certificates, marriage certificates, degrees, police checks, or corporate documents, is a common requirement for many in Canada. Global Document Solutions North York service center located at 4711 Yonge Street, 10th Floor is here to make that process a breeze for you.
As the pioneers in the document authentication and legalization industry, Global Document Solutions is dedicated to making the process simpler for our clients. This includes listening to customer needs and feedback, which has led to the opening of our third service center in the Greater Toronto Area, located in North York, to better serve our clients.
Global Affairs Canada Authentication
Authenticating your document at Global Affairs Canada and legalizing it at the relevant embassy or consulate can be a time-consuming and stressful process if done independently, especially if you are unsure if your document is eligible. Our consultation will ensure that your document is the correct type and ready for authentication at Global Affairs Canada.
However, before we can proceed with authentication and legalization, we must receive your documents. Shipping can be a hassle, with long wait times and frustration, but our Global Document Solutions North York service center offers a solution. All documents processed through our North York location receive priority courier service for quick and secure delivery to our Ottawa head office. We also offer shipping options through our partners to anywhere in the world.
We Can Help You With Your International Document!
In the event that you require an Apostille for your Canadian document, it is essential to know that this process involves both authentication and legalization. While an Apostille is used by countries that have signed the Hague Convention, Canada has not signed the agreement, and therefore follows the original process of authentication and legalization. Both processes are accepted internationally as equivalent. Save yourself the stress of visiting a post office and rely on Global Document Solutions professional and efficient authentication and legalization services in North York.