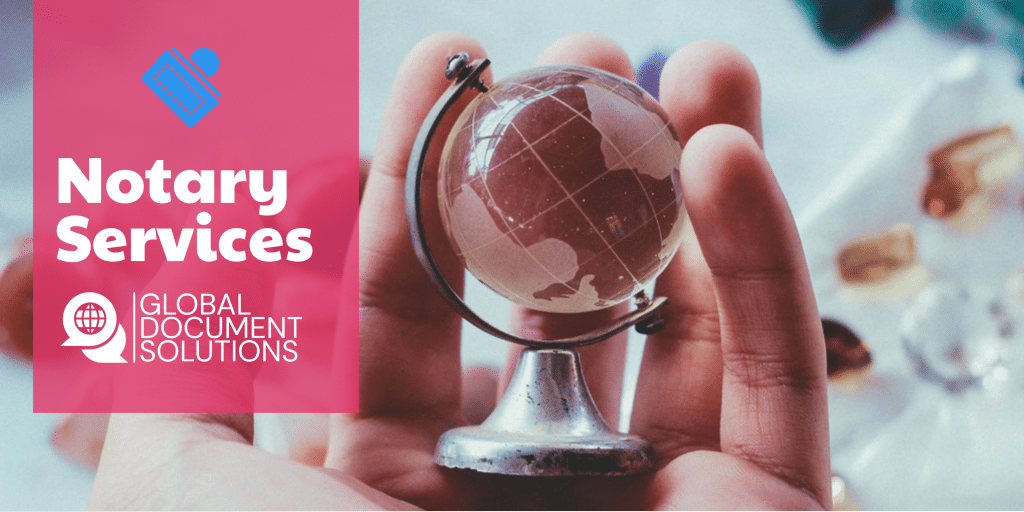 Canadian Notary Services for International Document Certification
Documents that need to be authenticated by Global Affairs Canada Authentication Services Section and then legalized by foreign embassies for use outside Canada often require the services of a Notary. This may be necessary if the document lacks the required signature for authentication or if the original document needs to be preserved in its original form.
In such situations, a Notary will produce a certified true copy after carefully examining the original document. They will clearly state this on the document and affix their signature and seal. In addition to certified true copies, our notary services also offer full Notary services, allowing for the authentication and legalization of your document for use outside Canada.
Accessing our notary services is easy through our Global Document Solutions service centers. We also offer notary services in other regions of the country for clients who cannot visit our in-office locations. With over 30 years of experience, we have established strong relationships with Notaries in various regions, allowing us to assist you with notary services no matter where you are.
Please note that our notary services are available only to clients who are using our authentication and legalization services and by appointment only. We do not offer walk-in notary services or services to the general public.